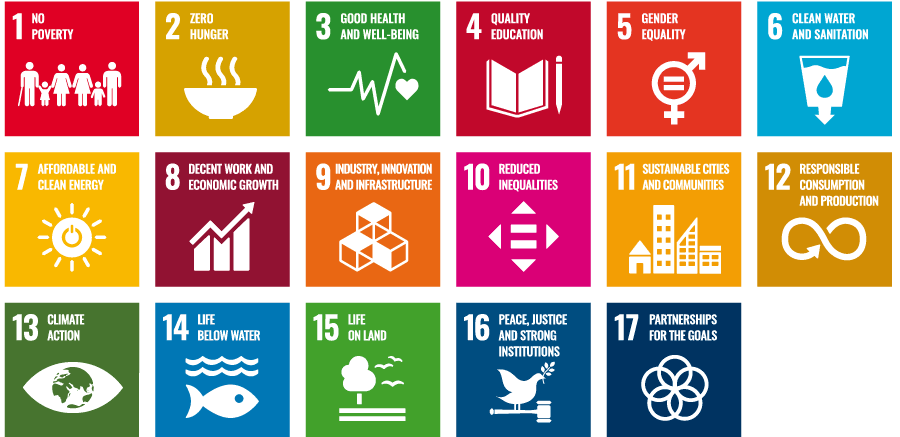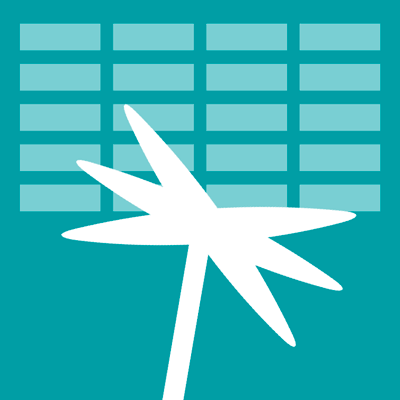 Businesses act for the Common Good and the SDGs
Guidelines by Matthias Kasper and Gerd Hofielen 
These guidelines are aimed at companies and organisations that are concerned with the UN's Sustainable Development Goals (SDG) and wish to contribute to their implementation. The model of the Economy for the Common Good (ECG) and its control instrument the Common Good Balance Sheet serve as essential strategic and business management tools to help business reach these goals. According to a study conducted at the University of Bremen, Germany, the ECG model is an ambitious approach to assist in implementing the SDGs.
These guidelines are action-oriented. They help companies find ways to implement the SDGs and to examine to what extent they can use the Common Good Balance Sheet as a corporate and organisational compass.
The guidelines provide a general insight into the United Nations' Agenda 2030 and show what role companies can play in fulfilling the SDGs. Furthermore, they examine what contribution the Economy for the Common Good can make to the Sustainable Development Goals and to what extent companies can use the Common Good Balance Sheet to increase their SDG performance.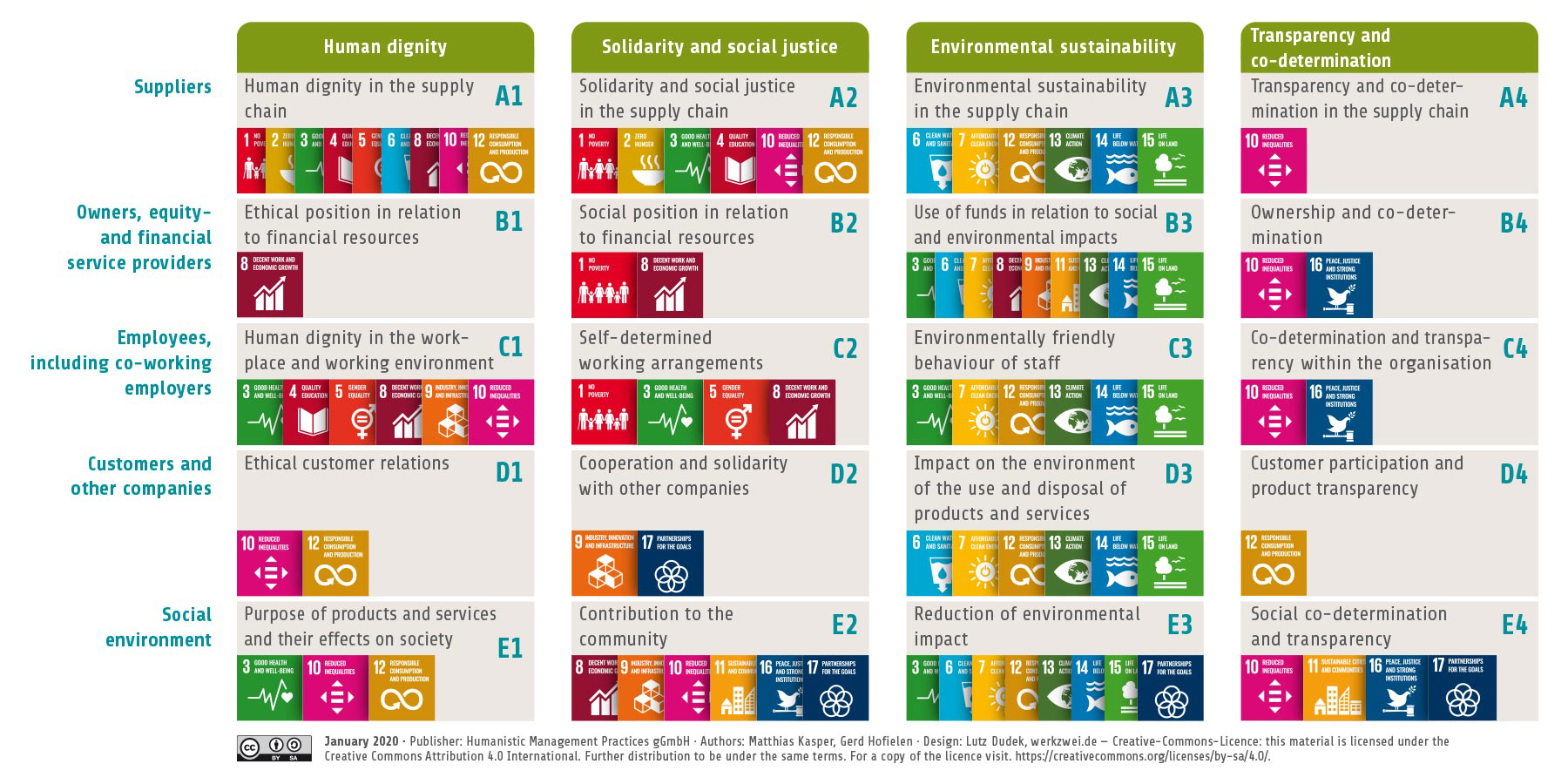 The main section of the guidelines looks closely at all 17 Strategic Development Goals and explains which common good-oriented business practices can be used to promote a specific SDG. It first shows which global challenges the SDG in question should address from the point of view of the United Nations and in which areas of action companies can contribute to the implementation of the SDGs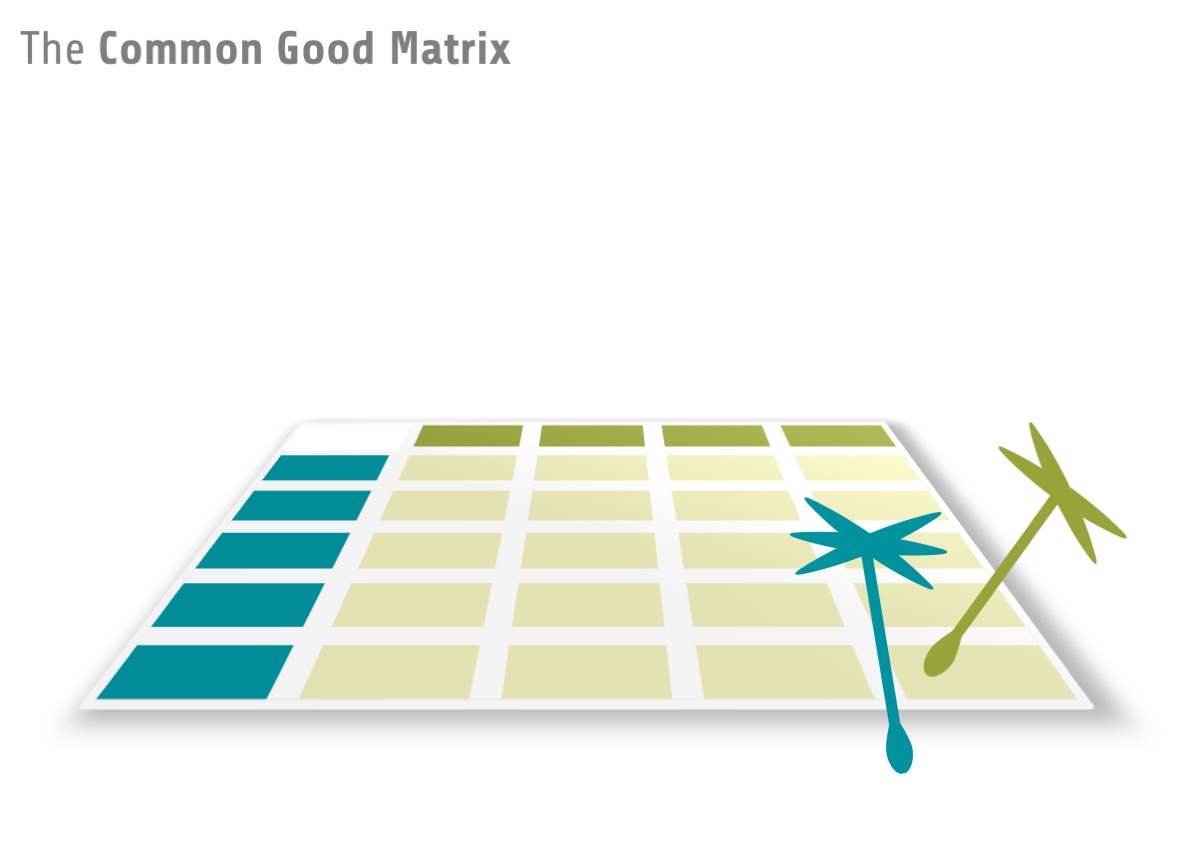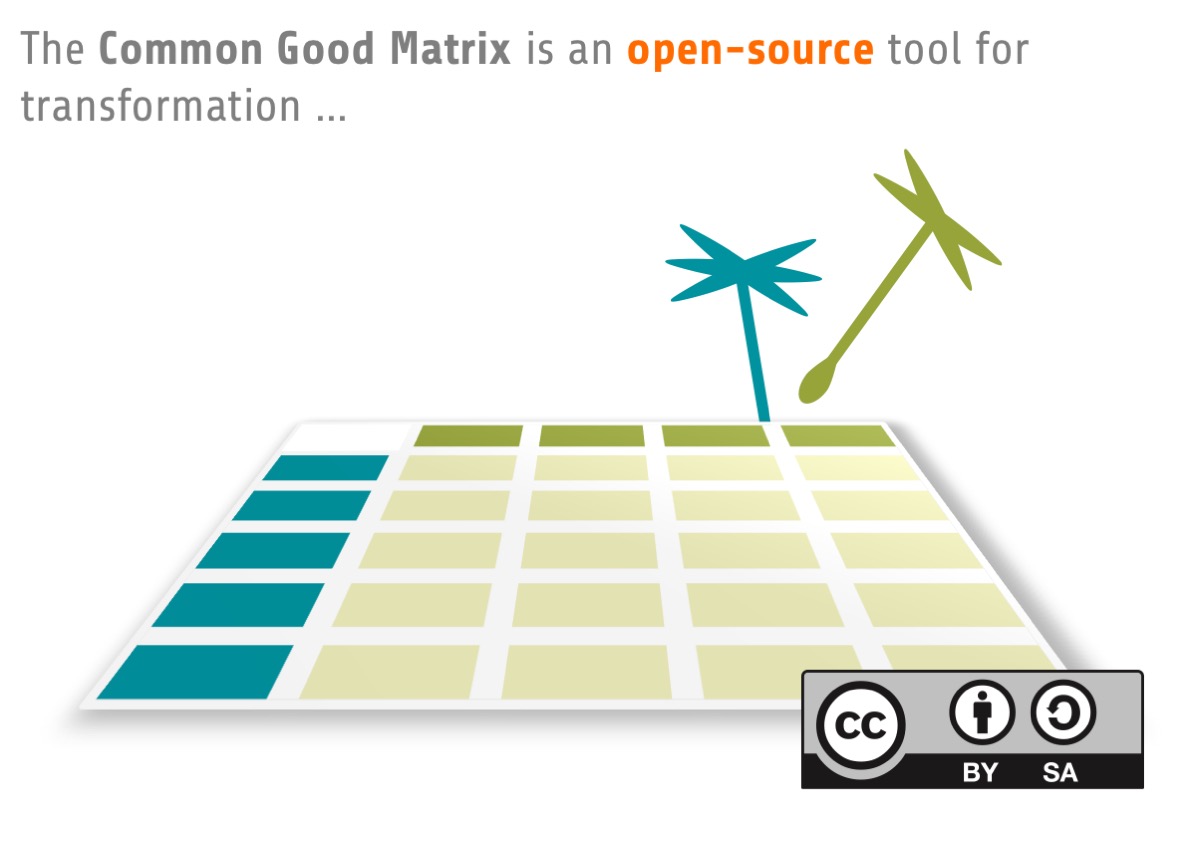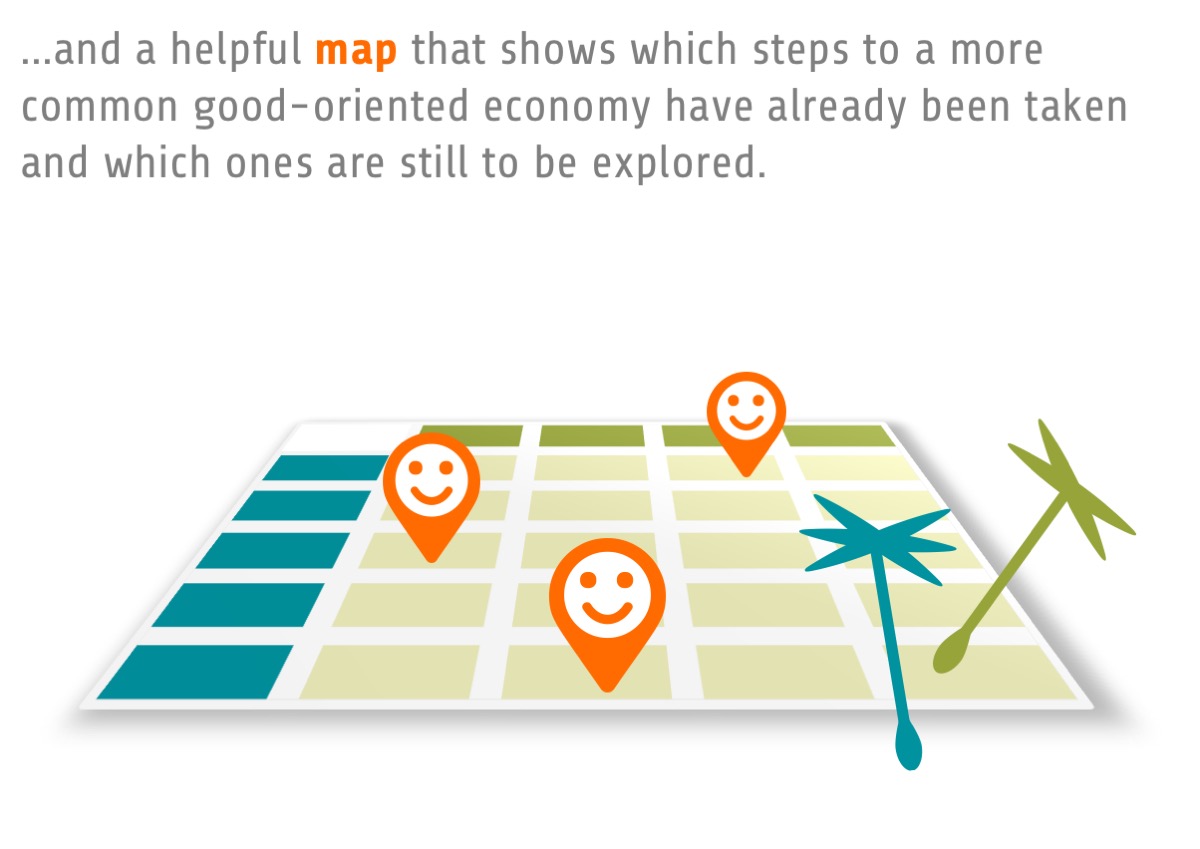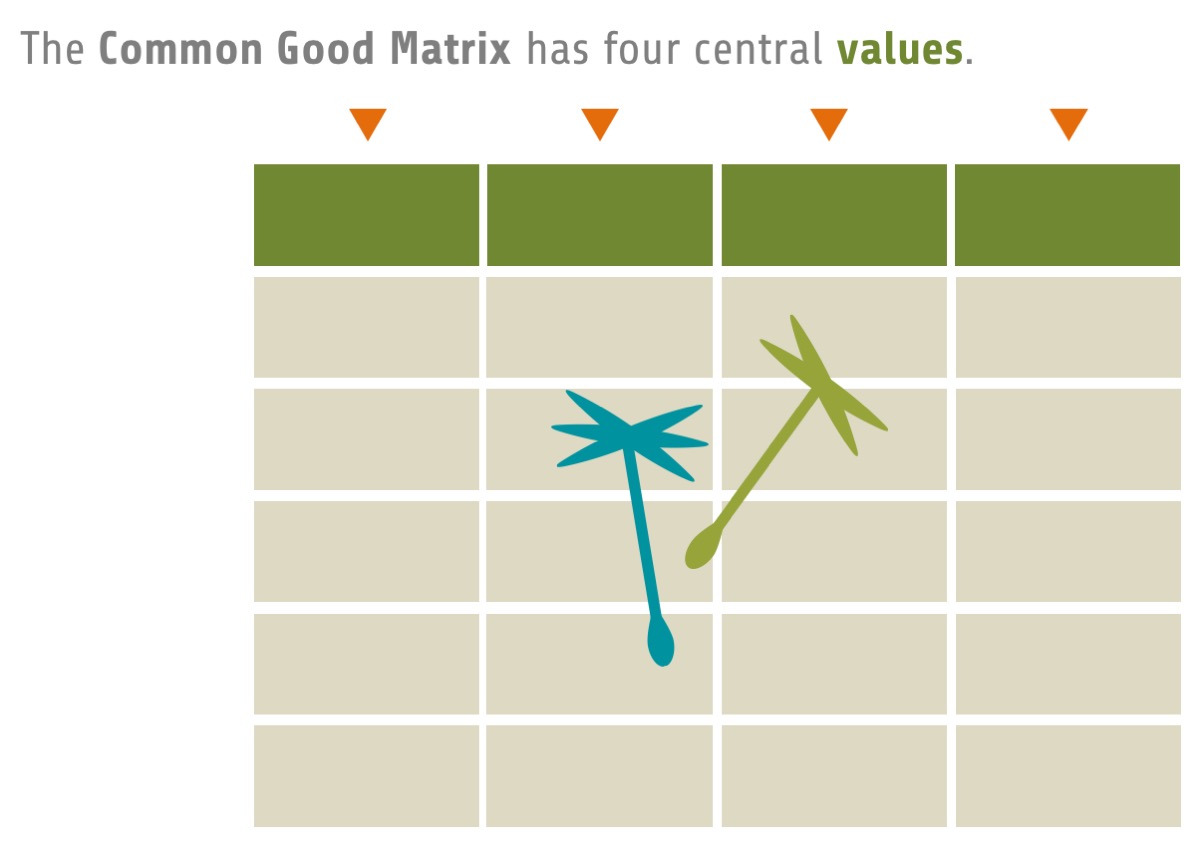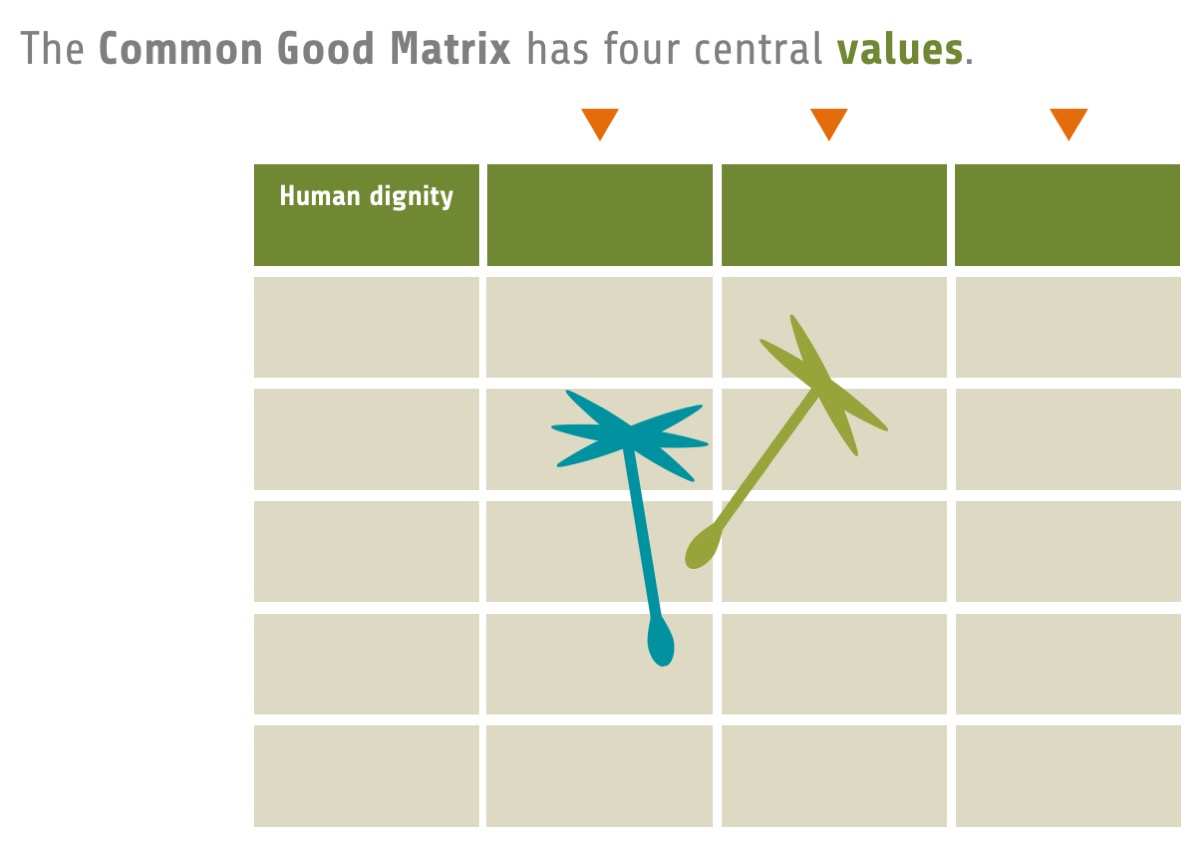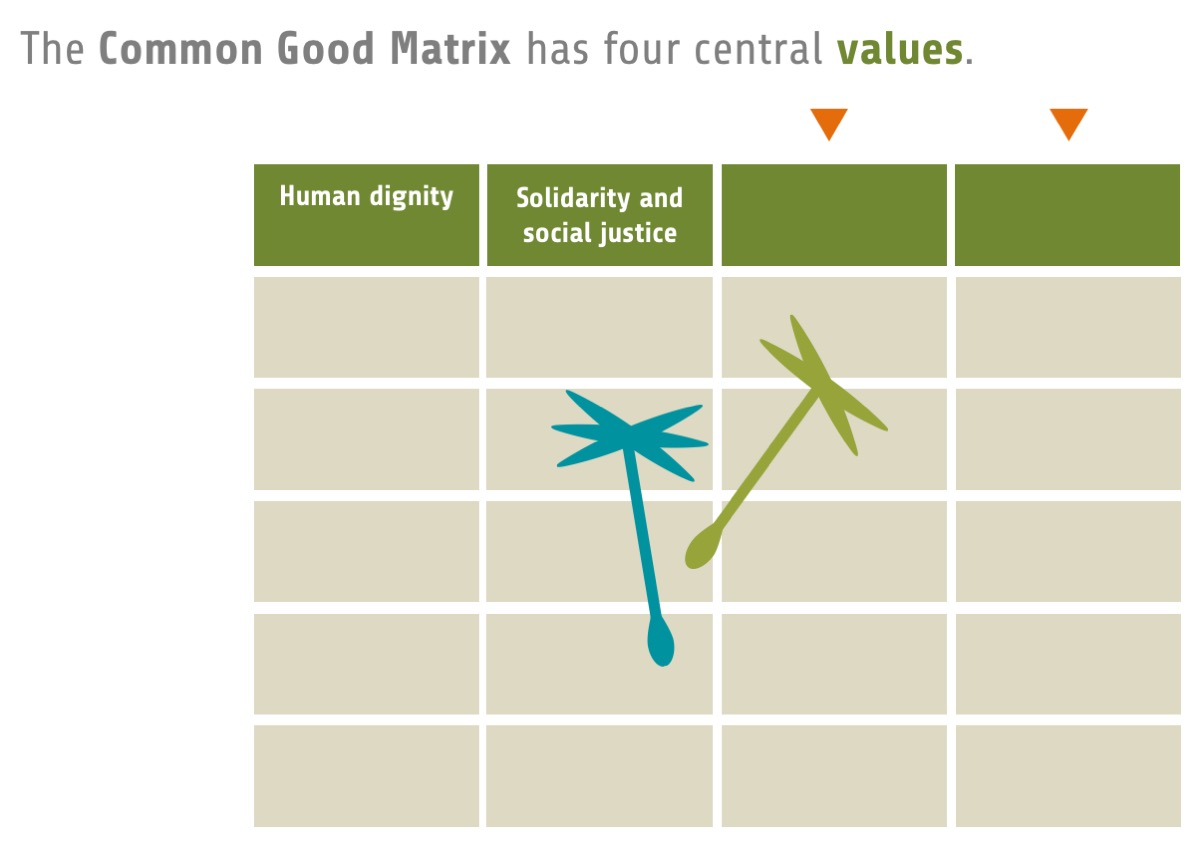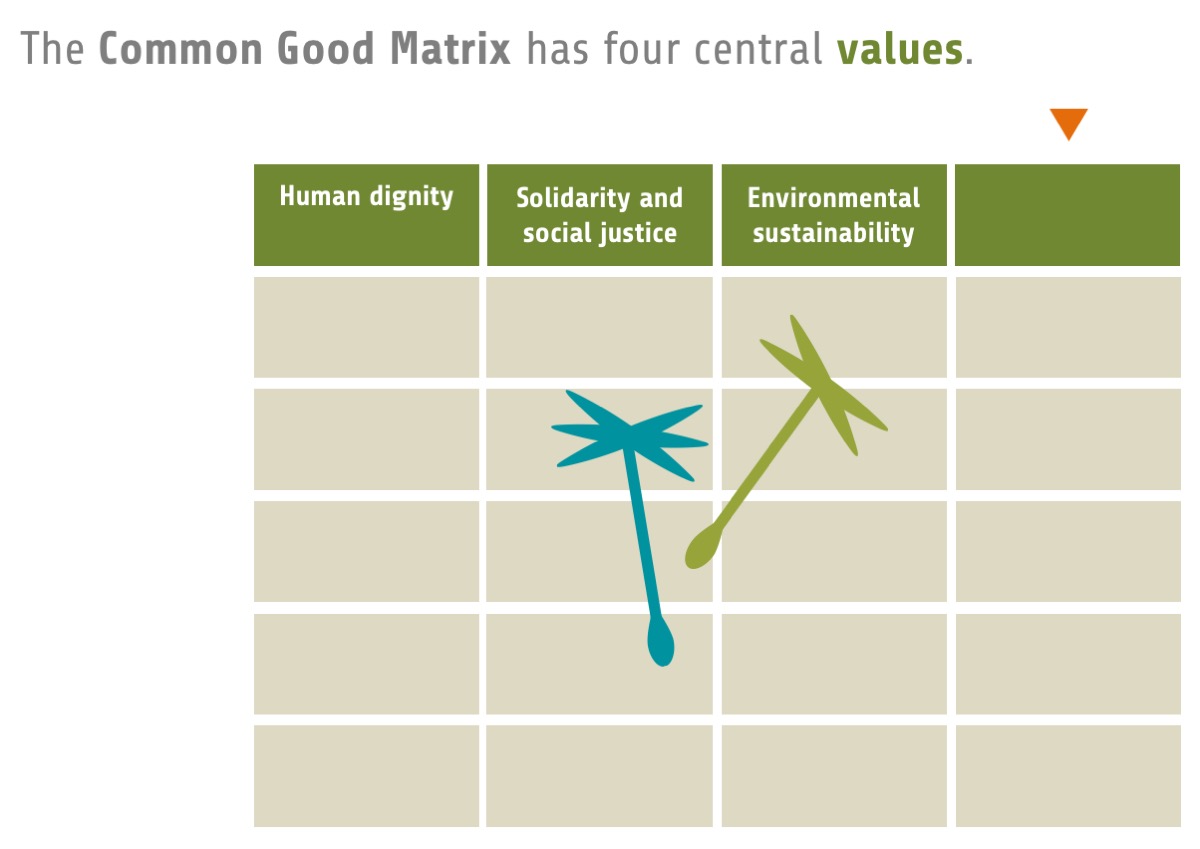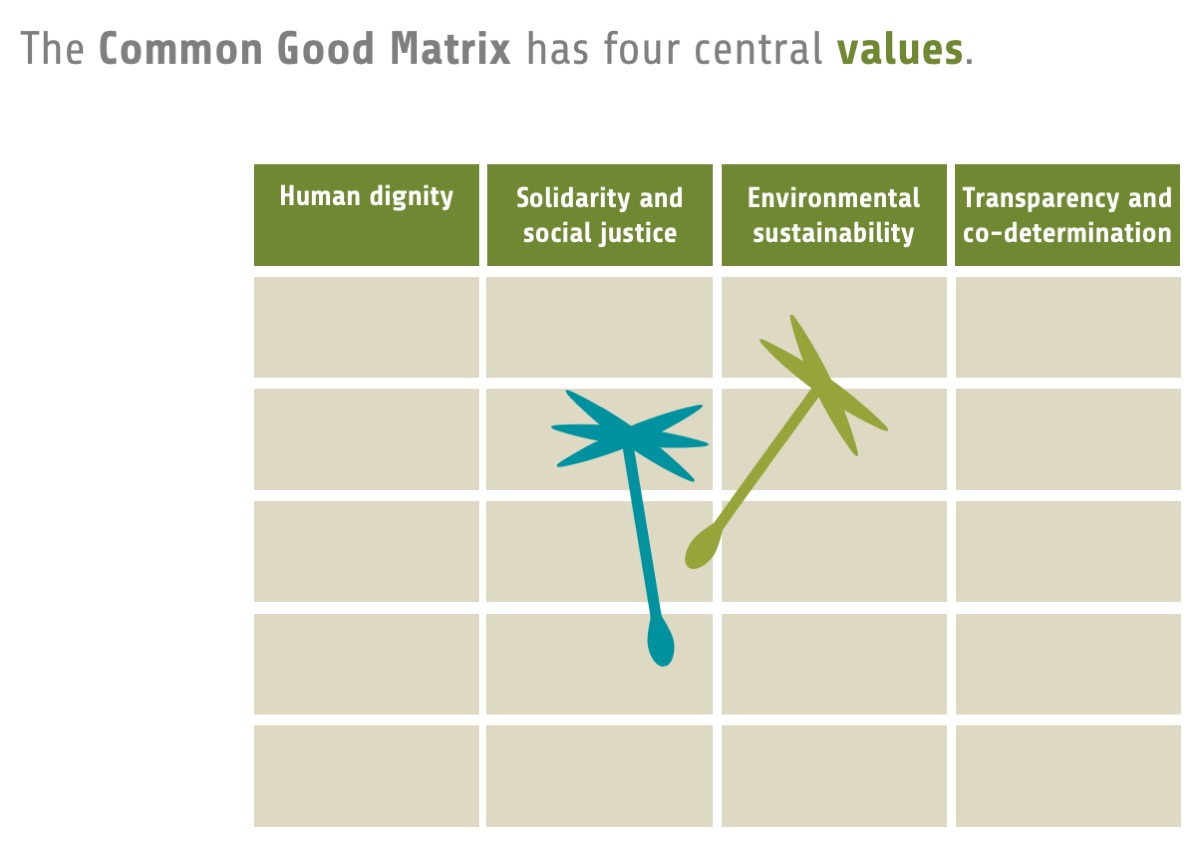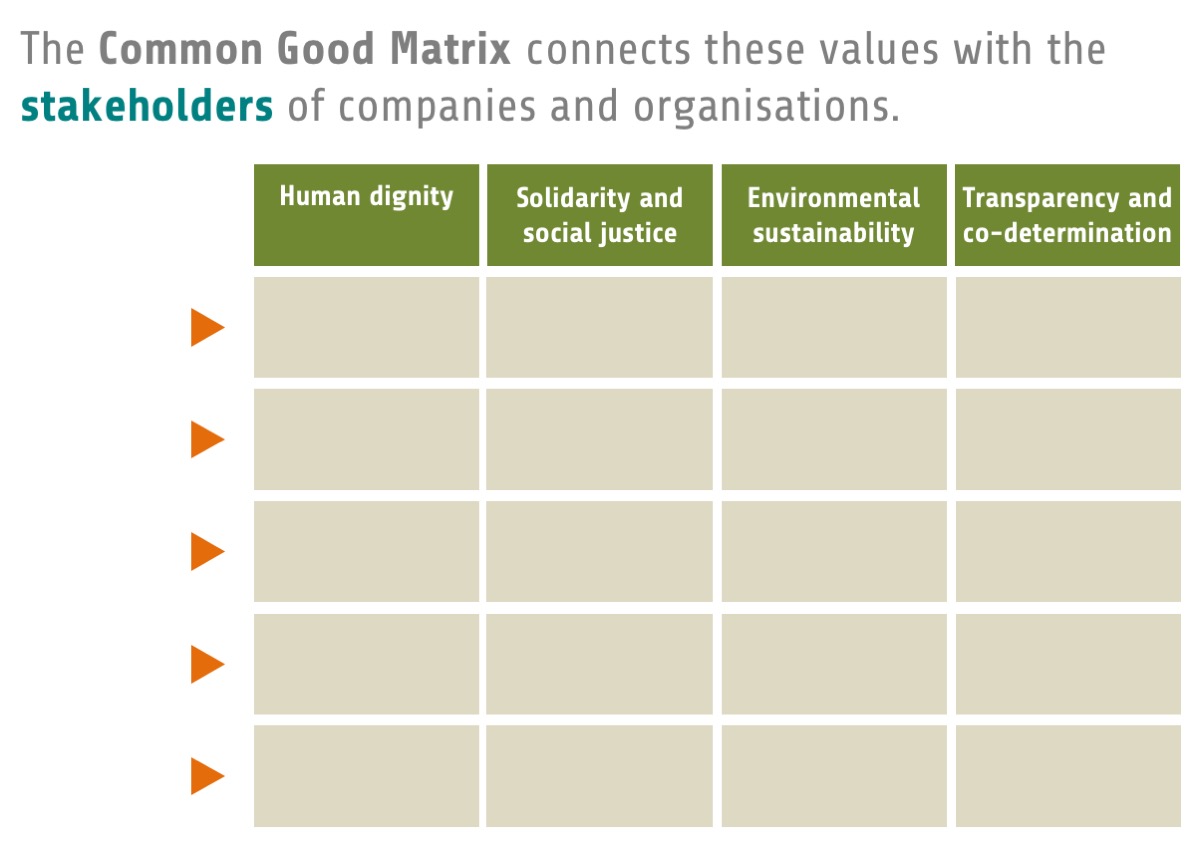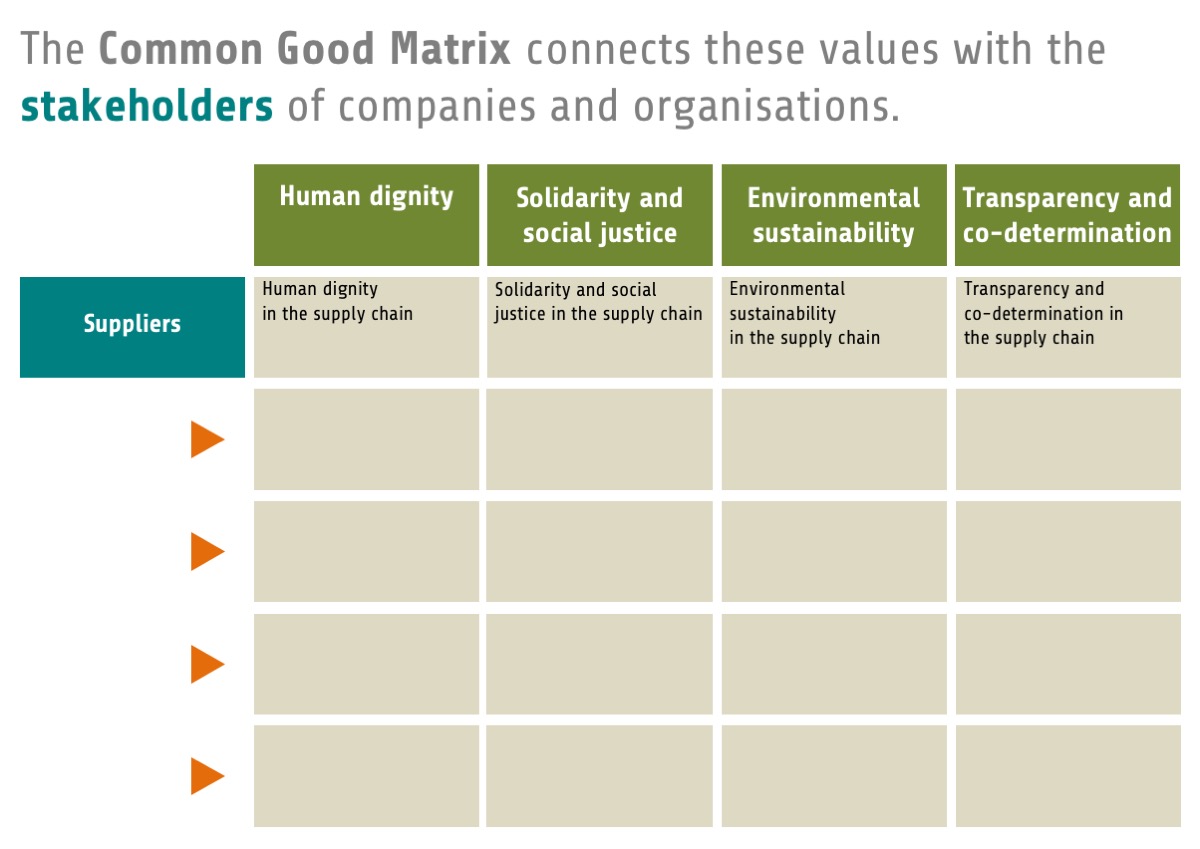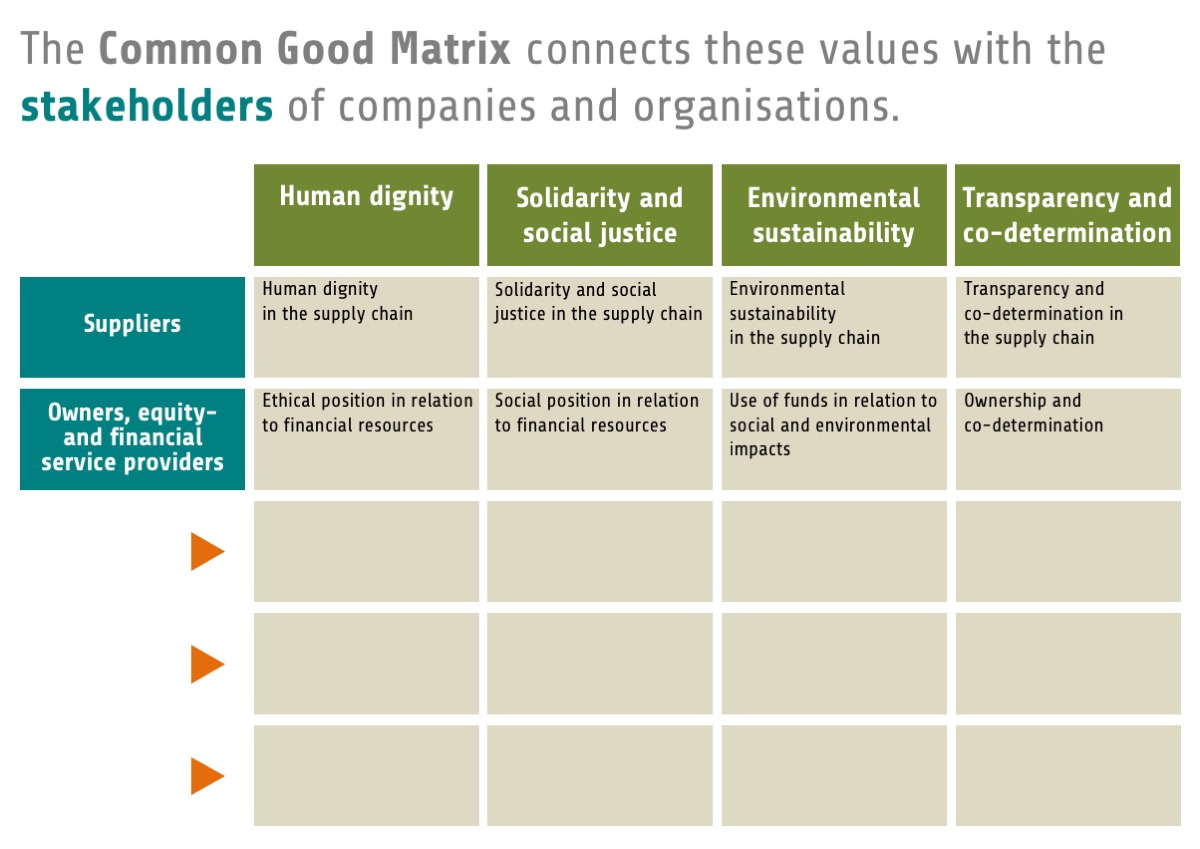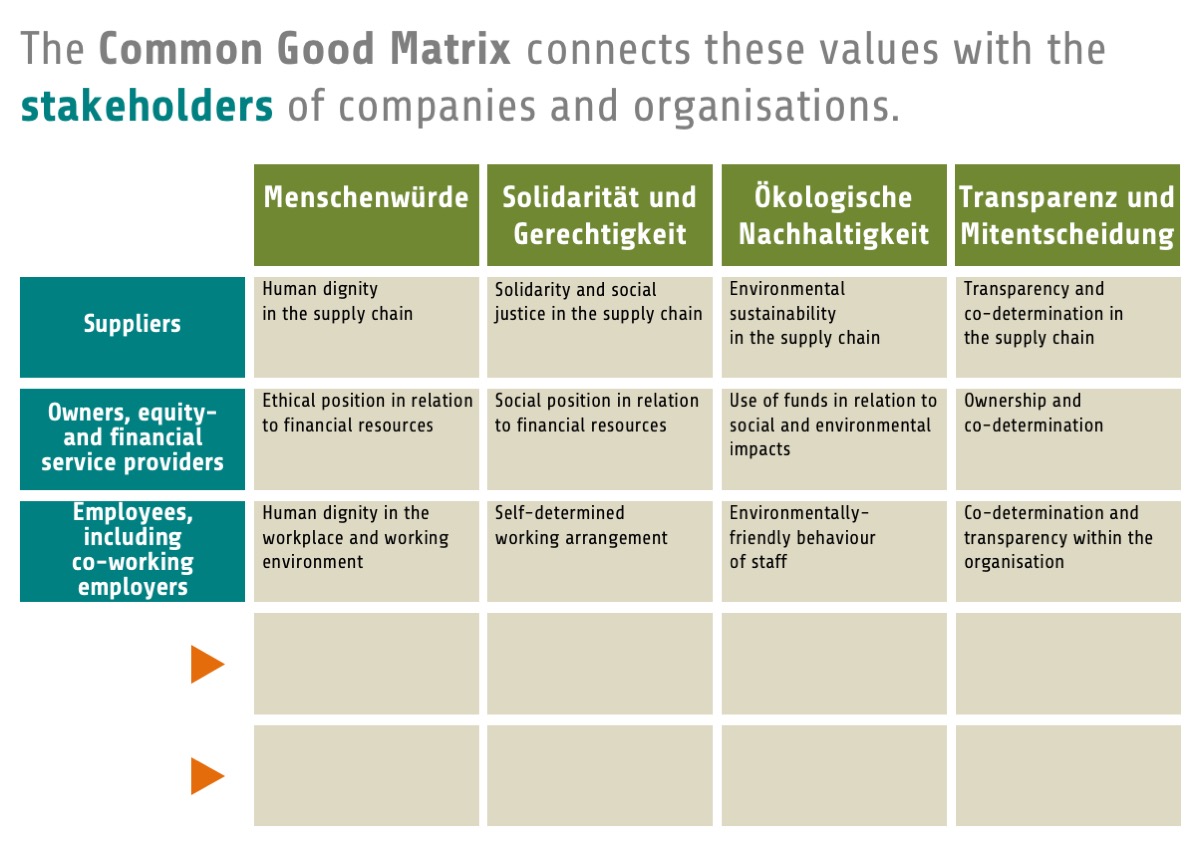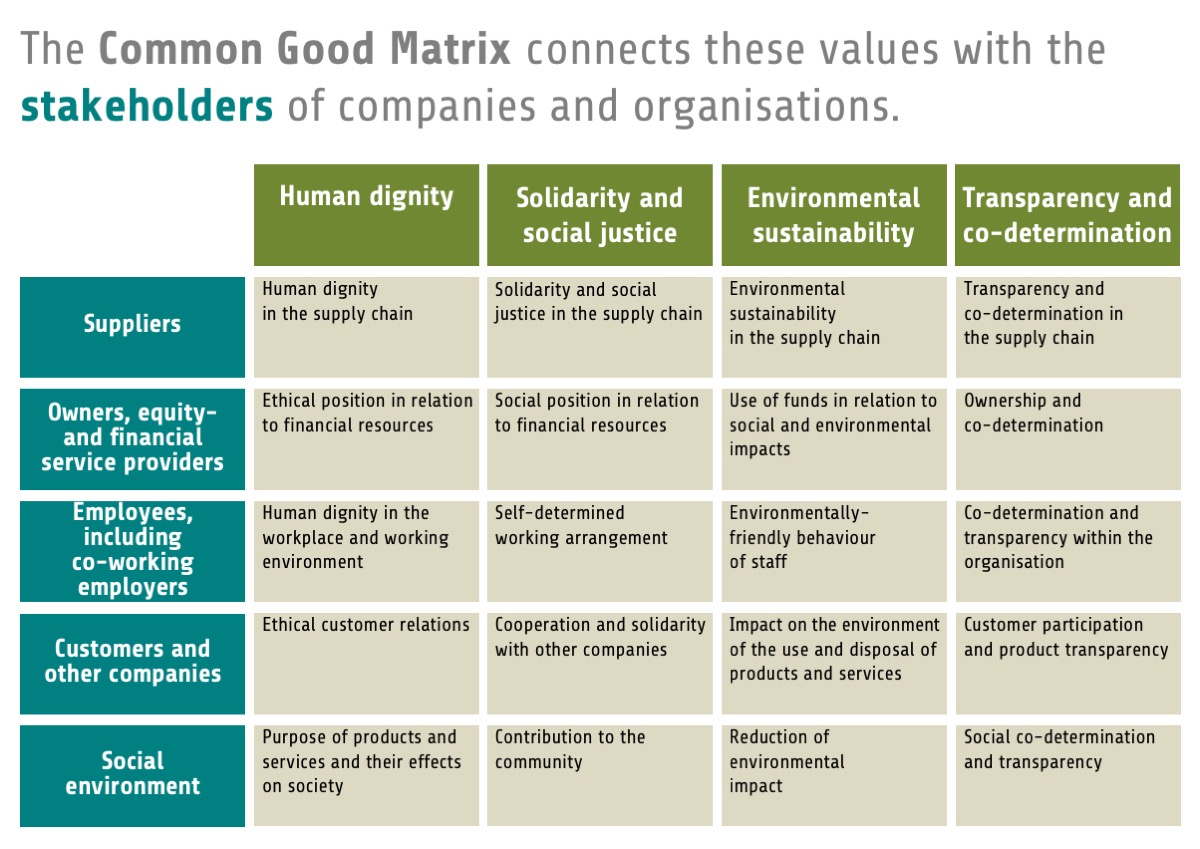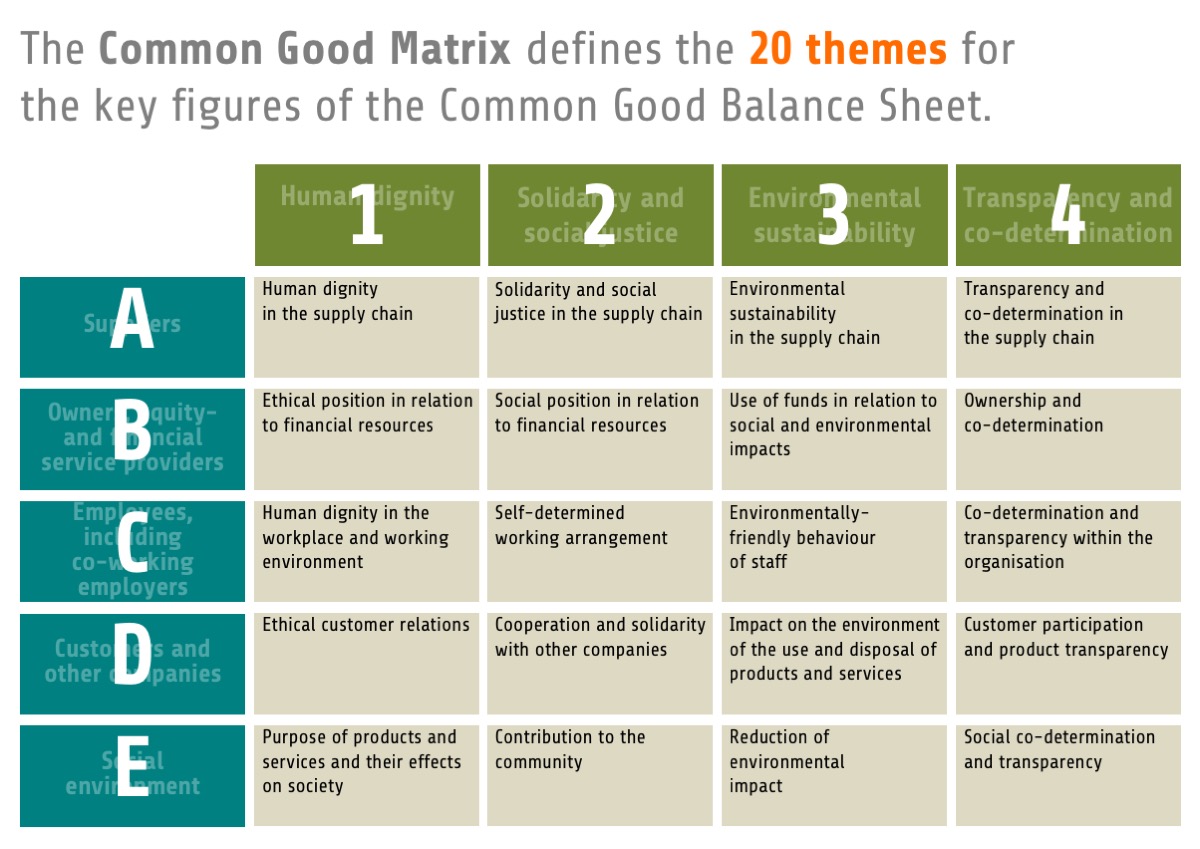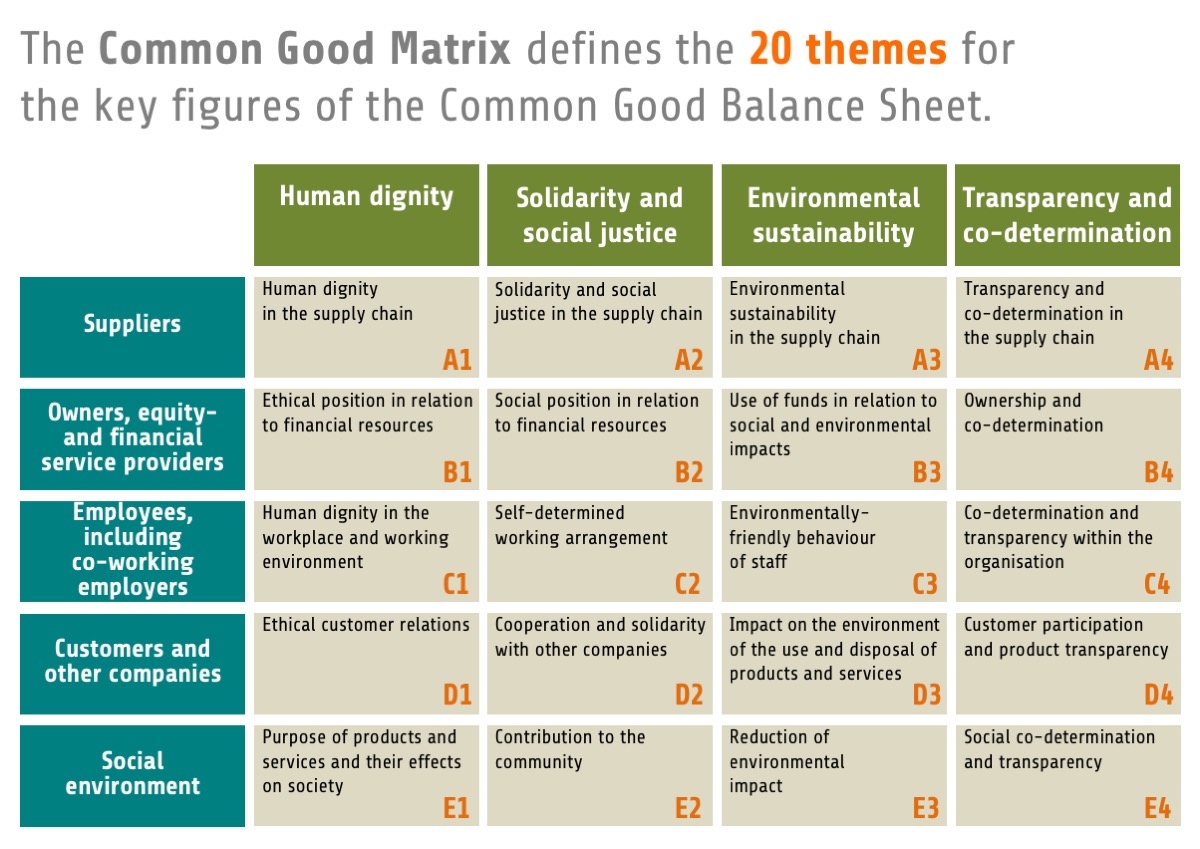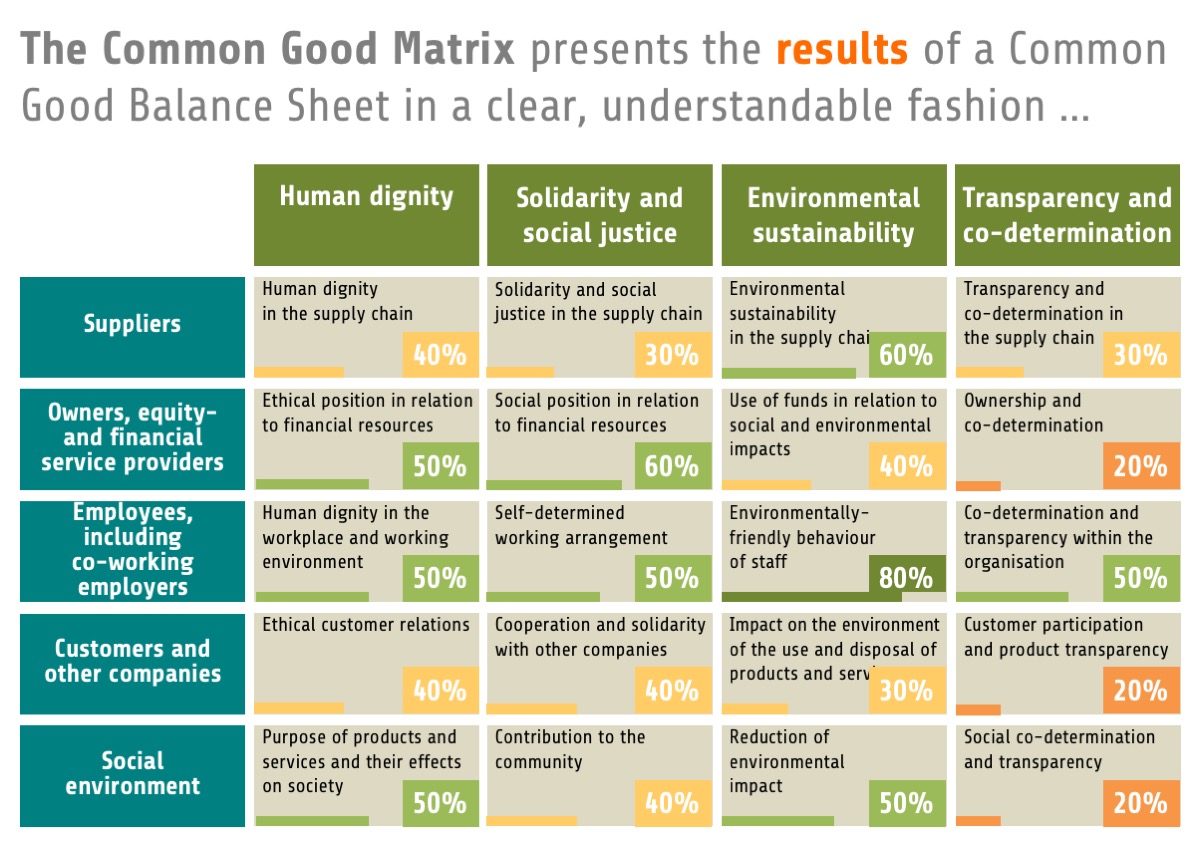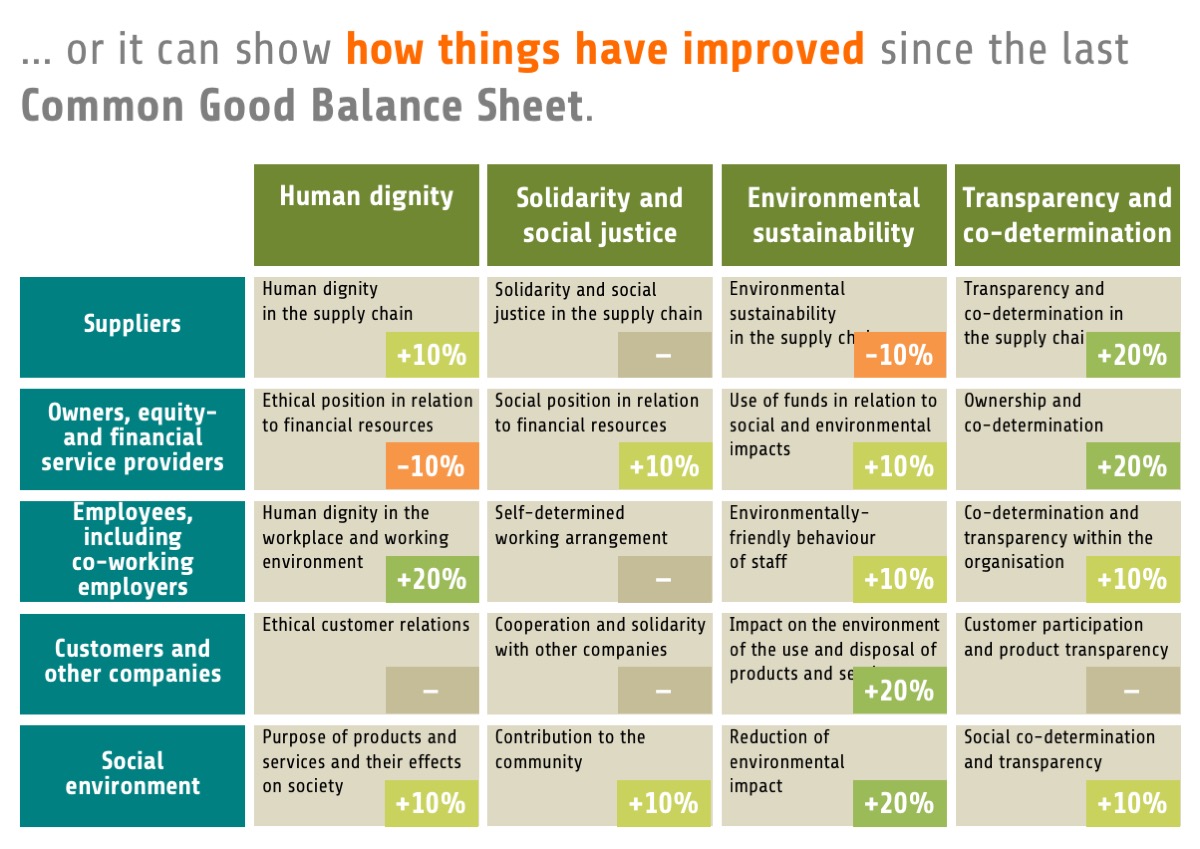 Promoting constitutional values
The Common Good Matrix combines the values that promote successful relationships and a good life with the most important stakeholders of companies and organisations. These values are also enshrined in most constitutions worldwide.
Balance sheet and development
The Common Good Matrix defines 20 themes for the key figures of the Common Good Balance Sheet. It allows not only a compact overview of the results of a Common Good Balance Sheet, but also the changes and improvements since the last balance sheet.
Open source into the future
The Common Good Matrix is an open-source tool for the transformation of companies and organisations and, as a guide to sustainability, a helpful map that shows which paths have already been taken to improve common good-oriented business practices and which paths still need to be taken.
Pioneers and beacons for a future suitable for grandchildren
Many companies are already working sustainably and are committed to helping society. With the Common Good Balance Sheet, they can document this development in a comparable way, communicate it credibly and present themselves as a beacon for the common good and sustainability.
The 20 themes of the Common Good Matrix
A click on the matrix themes displays further information on the respective theme.
The Handbooks on the Common Good Balance Sheet